I am here to help you achieve your real estate goals. Whether you are selling your home or ready to purchase your dream home, I can provide you professional services that will save you both time and money. My knowledge and expertise will also reduce the stress involved when making such important life decisions. Contact us today with any questions, and let's get started.



RHONDA STULTS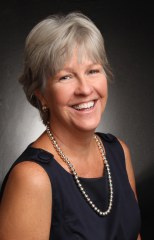 Real Estate Broker
Cell: 919-225-2814
Email: stultsadvantage@gmail.com

Rhonda understands that when people are looking to buy a home in Chapel Hill or the Triangle area, they want a Realtor who will listen to their needs and find the right home for them. They also want inside information on our local schools, neighborhoods, and amenities. Rhonda provides that, and more.

Eleven years of experience working with a residential builder adds an important dimension to Rhonda's career as a real estate Broker. She has extensive experience with all phases of new home construction, as well as renovation and restoration of older homes. This provides her clients with an invaluable resource when faced with important decisions regarding their properties in Chapel Hill, Durham, Cary, and Apex, whether they are selling their home or searching for a new one.

For the past seventeen years Rhonda has invested in real estate income producing properties, and can provide keen insights into the buying and selling of investment properties in the Triangle area. With a degree in Business Administration and Marketing, she understands the importance of maximizing both the financial and emotional investment you have in your home.